Beijing Jingdong Technology Co., Ltd
In the year of 1984, 'Jingdong' brand was established in Beijing-the capital city of China, it was a production branch of China National Pharmaceutical Group Corporation. The company's name was Beijing Tongxian Jingdong Instrument Factory. In 2005, the company was renamed as Beijing Jingdong Technology Co., Ltd.
Jingdong is the earliest company in the north of China which specializes in the healthcare products and hospital furniture over 35 years. It mainly manufactures and provides hospital logistic solution, new hospital design, healthcare products, such as hospital beds, medical trolley, CSSD facility, operation theater facility, treatment room and nurse station design etc. Jingdong is an integrated corporation with designing, R&D, manufacturing, marketing, and services together. It also offers the OEM and ODM services.
Jingdong has established a large global production base in Tangshan,Heibei, covering an area of about 80 thousand square meters, in response to "the belt and road" and the coordinated development of Beijing-Tianjin-Heibei urban agglomeration, which will be better to help the cinstruction and development of Chinese hospital.
Company mission: integrate user experience and technological innovation, with a forward-looking perspective, to bring a new world of intelligent care.
Company vision: to become the most internationally competitive medical furniture leader.
Company values: Hard-working, honest and trustworthy, fair and open, innovative excellence, win-win cooperation.
Testimonials from General Manager
Thank you for all the partners,the customers and all the people who have been working hard for our great goals. Jingdong has been on the journey of 35 years, explore new markets, and the brand has attracted wide attention both worldwide.Jingdong, who are unwilling to ordinary, will start a new voyage, in 2017. A journey of one thousand miles begins with one step! 35-gun salute, which sound loud and clear, have been recorded by jingdong people, and it has been a sign of the company's integrity for 35 years. It has been praised by all the friends who have worked together! Jingdong will be adhering to the strategy of "rule of law economy, green economy and innovation", continue to inheritance and carry forward the spirit, and complete the enterprise mission of  "Serve the people's healthcare". Jingdong actively responds to the state's call for " One Belt And One Road" and : "Beijing-Tianjin-Heibei coordinated development", and uses quality service, advanced products and team spirit to serve the customers and give back to the society. Jingdong is committed to creating a medical device production base, which has world vision, international standard and Chinese characteristics.
— General manager Feng Zhiyu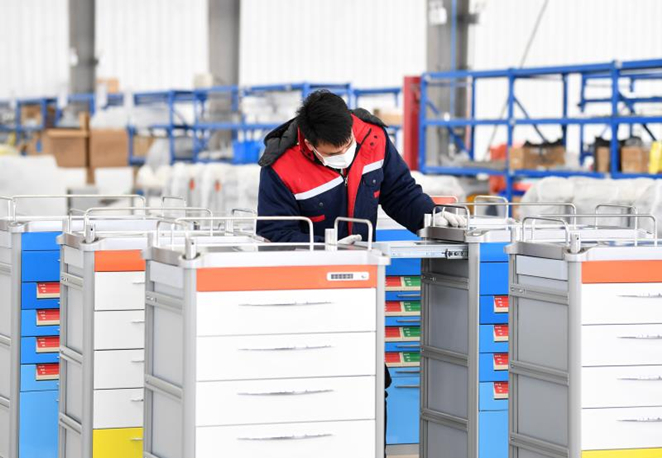 International Customers