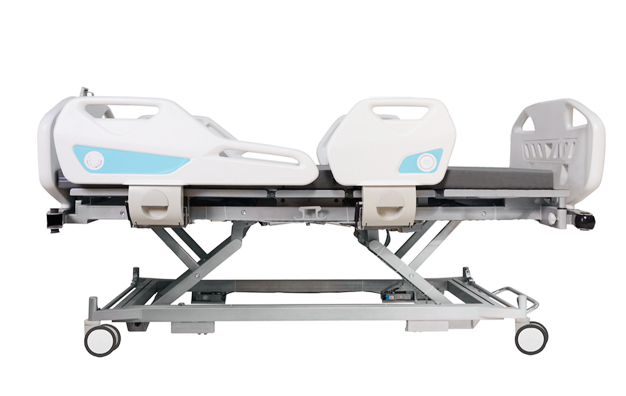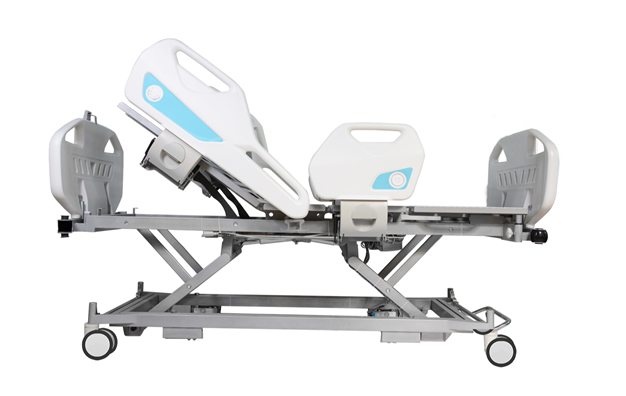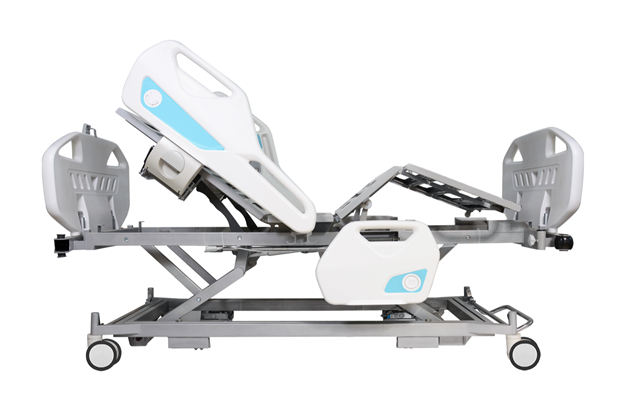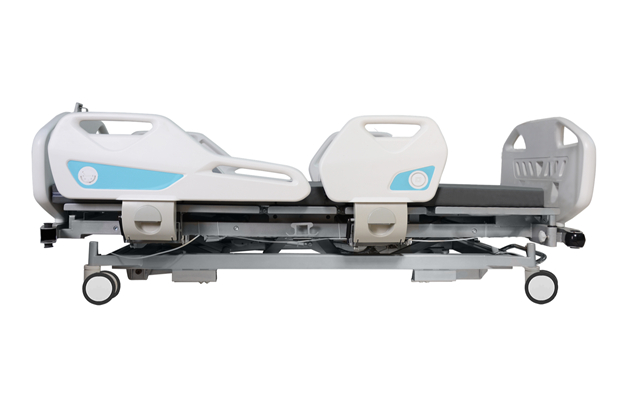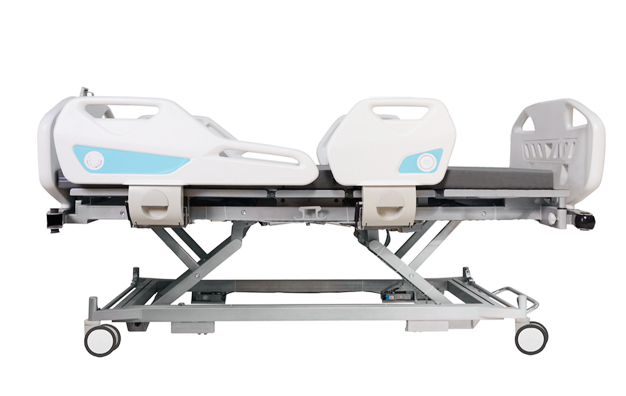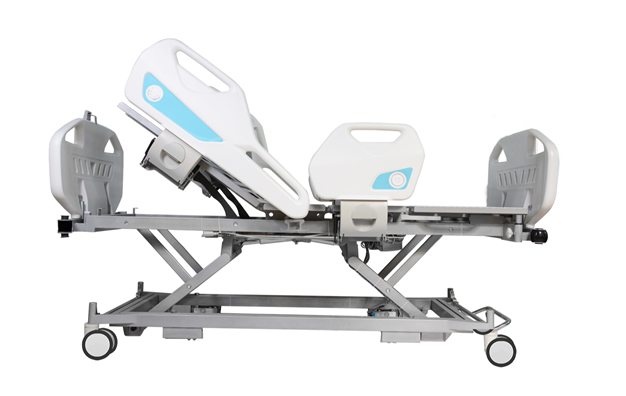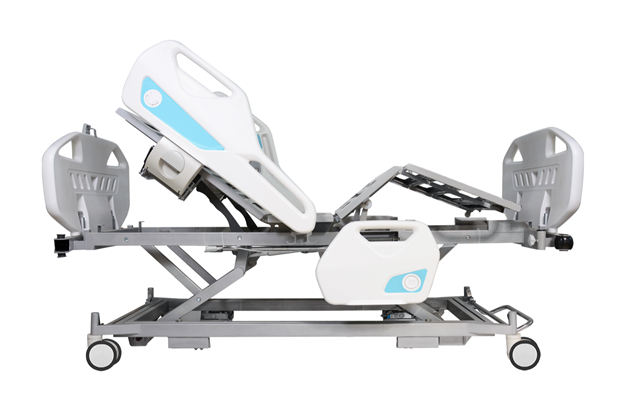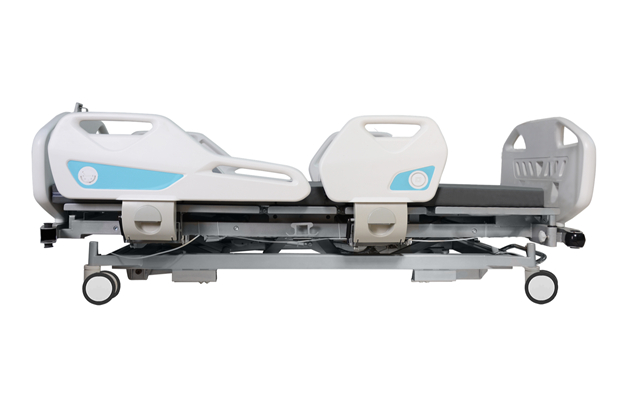 Product Material
1. Bed surface, structure and leg are all made of premium cold rolled steel with electrostatic powder coating
2. The bed surface consist of four foldable sections, stamping frame
3. Detachable HDPE bed head and foot
4. Four-section HDPE side rails operated by gas spring
5. The third side rails is made of premium quality cold rolled steel with electrostatic powder coating, which is rotated and lockable (optional parts)
Product Parameters
| | |
| --- | --- |
| Product Name | SURI Electric Five Functions Bed |
| Material | Cold Rolled Steel, HDPE |
| Brand | JINGDONG |
| Model | JDCJH381A |
| Dimensions | L2300*W1080*H450-750mm |
| Bed Surface | 1980*880mm |
| Backrest | 0-75° |
| Leg rest | 0-45° |
| Trendelenburg and Revers Trendelenburg  | 0-±12° |
| Height Adjustment | 450-750mm |
| Bed Application | Hospital and Clinic |
| Functions | Five functions |
| Color | Beige and Gray |
| Motor | 4 Motors(Linak/ Timotion/ Jiechang) |
| Control | Remote Control |
| Brake | Central Brake/ Castor Brake |
Product Detail
Product Feature
1. Electric Five Functions: Backrest 0-75°, Leg rest 0-45°, Height Adjustment: 450-750mm, Trendelenburg and Revers Trendelenburg 0-±12°, Auto-contour
2. Four motors, high quality and noise-free, with remote control
3. Manual dual CPR
4. Weighing scale system, accurancy is 10g( optioanl function)
5. Backrest radiolucent and X-ray castte( optional function)
6. Angle indicator on baskrest side rails
7. Clear acrylic head card for patient name display,four infusion holes, four drainage hooks around the bed
8. Four 125mm diameter castors with central brake
Product Accessory
                      I.V pole                               X-ray radiolucent backrest                                    Backup battery                                                 Mattress
Product Optioanl Function
1.Multi-function digital weighing system. The measuring weight of 0-240 kg can be measured and the weighing accurancy is 0.5kg, which can be measured continuously and display the patient's weight in real time.
2.The antibacterial breathable plastic mattress can be completely washed, and has the function of anti-bedsore.
Product Display

Product Application
Because of the excellent quality and service, our SURI Electric Five Functions bed are widely used in the hospital of different countries like the U.K, France, Germanu, South Africa, Middle East, Chile, Japan, Australia, Korea and etc.
Reference Products
Pckaging & Shipping
Leave Your Message