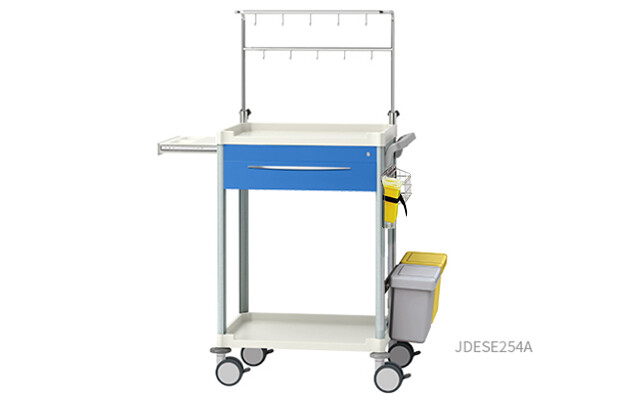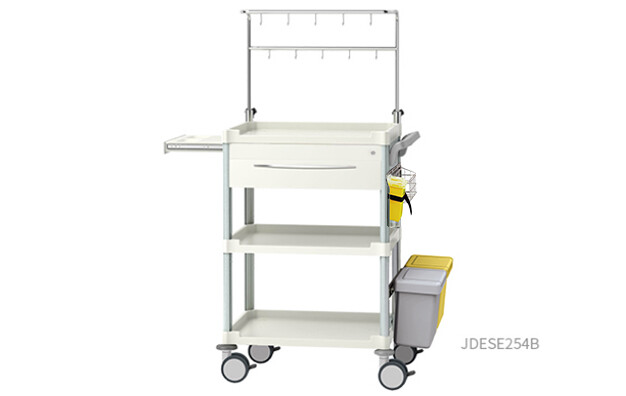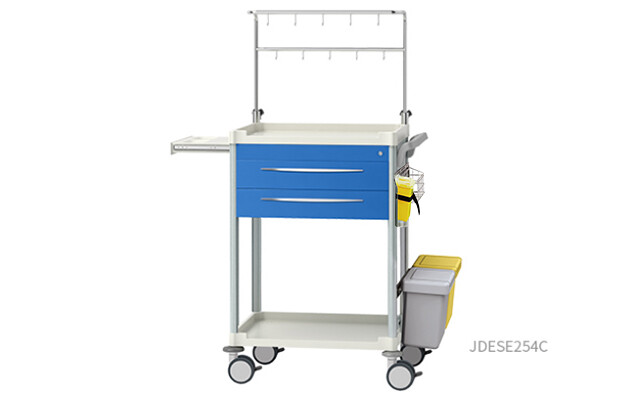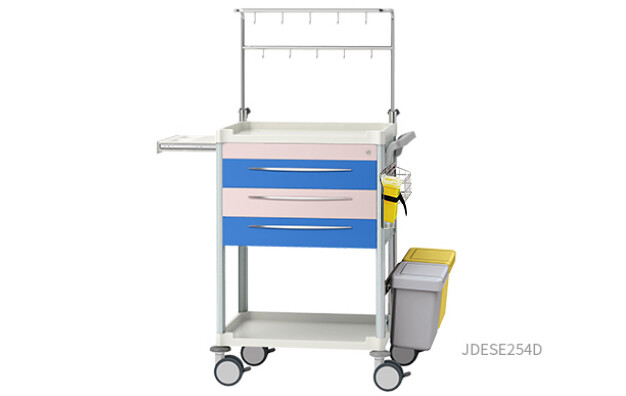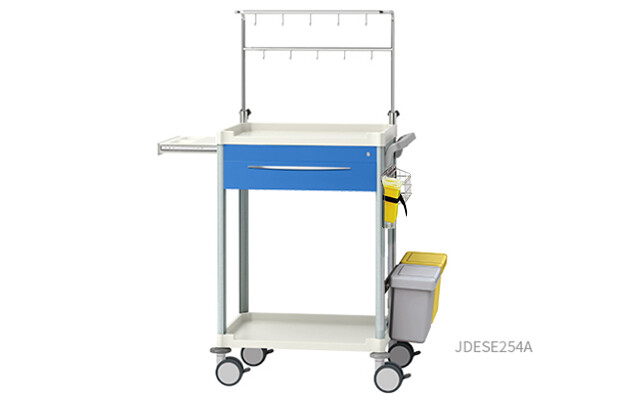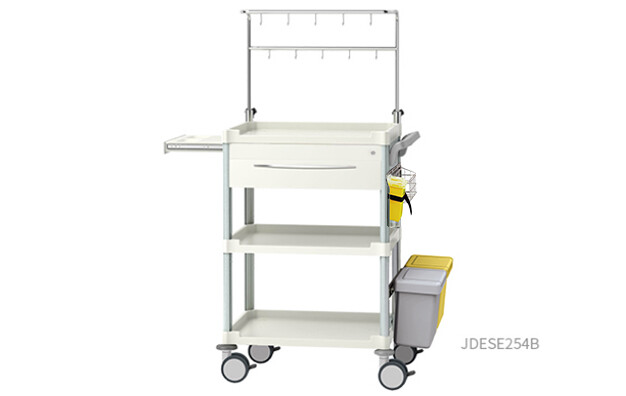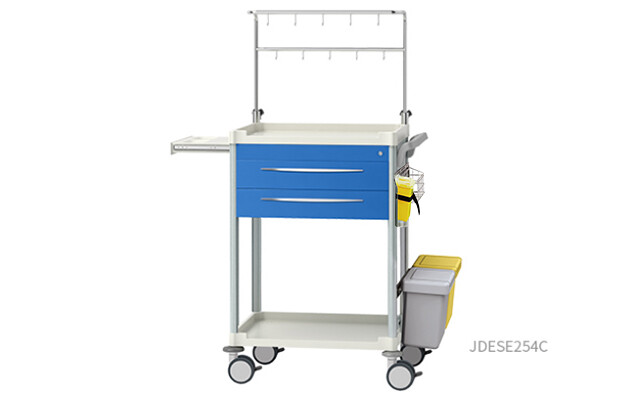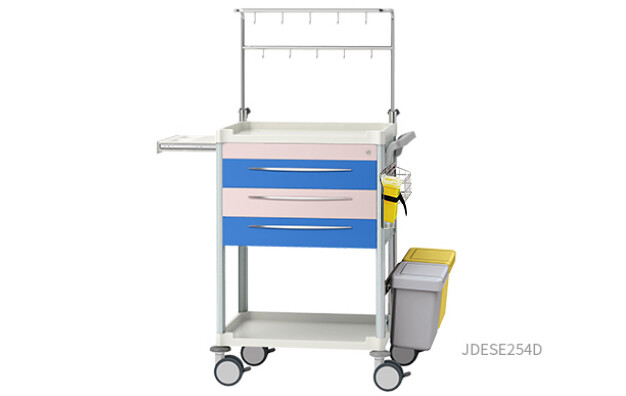 Trolley Material
Dimension: L650xW480xH888mm
A. Materials:
1.Surface: ABS molded table with bright plastic plate, features abrasion resistance and corrosion resistance; four-sided molded rim to avoid any falling of material.
2.Pillar: High-quality aluminum alloy with electrophoresis coating.
3.Board: High-quality aluminum composite panel for side board and back board
4.Drawer: All drawers are detachable design, easy cleaning and replace. Zinc coated steel drawer.
5.Drawer handle: Molded zinc alloy
B. Spaces: Larger and classified storage with PC dividers.
C.Castor: Twin wheel castor noise-free anti-winding caster with brake, of which diameter is 100mm.
D.Round bumper: on the castors.
E.Loading: Drawer loading: 25KG; Overall loading: 100KG.
F. Standard Accessories: 1. Extension Table; 2. I.V. Pole; 3. Waste bin; 4. PC Transparent Divider; 5. Wire Basket; 6. Caster With Brake; 7. Non-slip Mat; 8. Push Handle; 9. Needle Box; 10. Soft Closing Drawer.
Trolley Advantage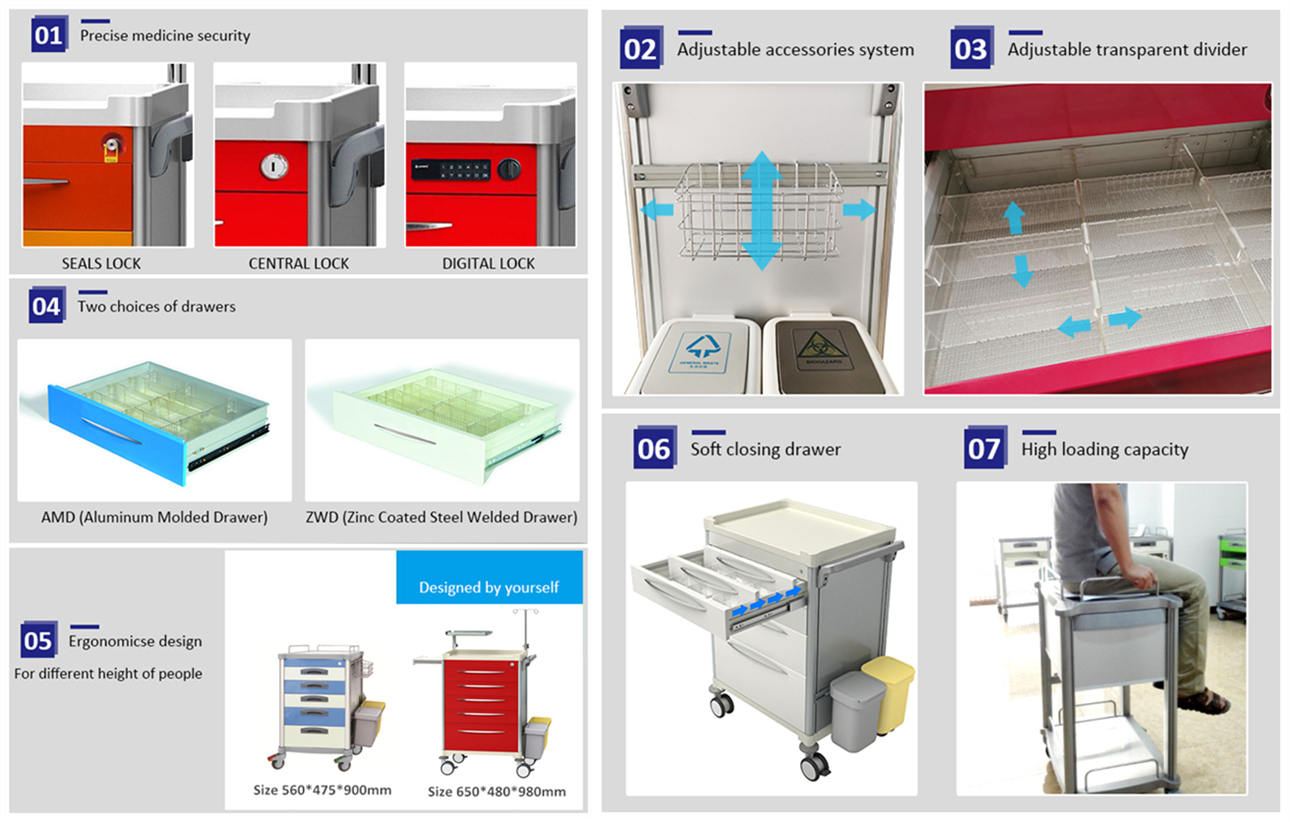 Reference Photo
Leave Your Message