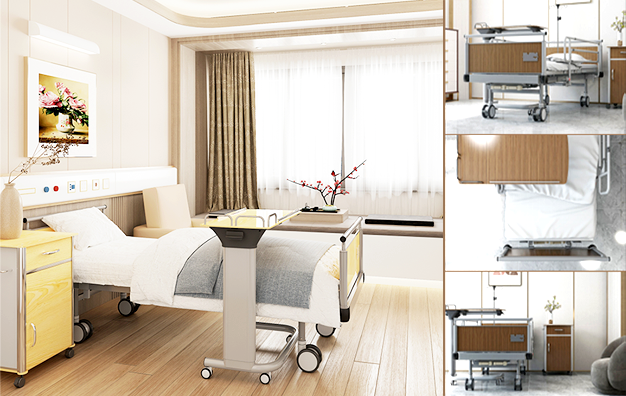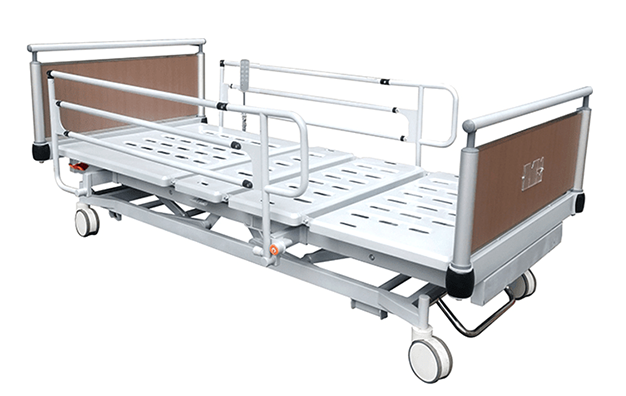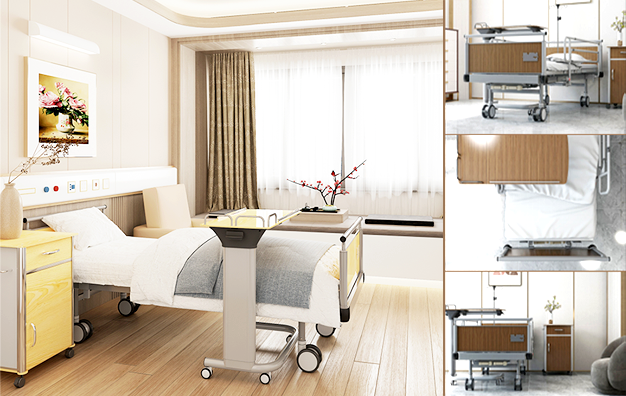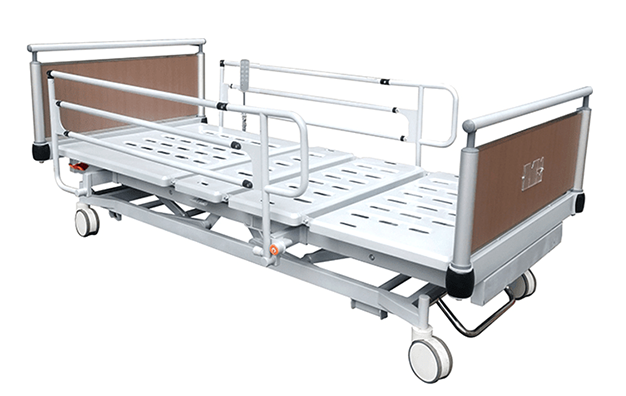 Essential Information
Product Name
MEGA-ES (Five Functions Electric)
Model Number
JDCJH241A
Dimensions
L2160×W980×H490-790mm
Function
Five Functions
Material
Cold Rolled Steel, HPL, Aluminum Alloy
Product Display
Product Detail Display

Product Material
1. Bed platform, structure and leg are all made of premium cold rolled steel with electrostatic powder coating.
2. The bed platform comprises four foldable sections, stamping frame.
3. Detachable bed headboard and footboard, which are made of premium HPL, which is corrosion resistant, abrasion resistant, anti-fire and anti-statics, molding aluminum alloy frame with corner bumper.
4. Two-section rotation side rails, made of premium cold rolled steel with electrostatic powder coating.
Product Parameters
Product Name
MEGA-ES (Five Functions Electric)
Model Number
JDCJH241A
Dimensions
L2160×W980×H490-790mm
Function
Five Functions
Material
Cold Rolled Steel, HPL, Aluminum Alloy
Brand
JD MED
Bed Platform
L1980×W900mm
Backrest
0-70°±5°
Legrest
0-40°±5°
Trendelenburg and Revers Trendelenburg
0-12°±3°
Height Adjustment
490-790±10mm
Bed Application
Hospital and Clinic
Sticker Color
Beech/Chocolate/Walnut
Motor
4 Motors
Control
Remote Control
Brake
Central Brake
Product Feature
1. Electric CPR is to make the whole bed surface flatted.
2. Manual CPR is to make the backrest board flatted quickly.
3. Electric Five Functions: Backrest Adjustment: 0-70°±5°, Legrest Adjustment: 0-40°±5°, Height Adjustment: 490-790±10mm, Trendelenburg and Reverse Trendelenburg: 0-12°±3°, Auto-contour, Calf Raising.
4. Four motors, patient remote is standard configuration.
5. Four 125mm diameter castors with central brake.
6. The length of the bed can be extended 15cm (optional function).
7. Auto regression 12cm, reduce the abdominal pressure of patient .
8. Load capacity: 250KG.
Optional accessories and function list

Product Application
Because of the excellent quality and service, our hospital beds are widely used in the hospital of different countries like the U.K, France, Germany, South Africa, Middle East, Chile, Japan, Australia, Korea, etc.
Packaging&shipping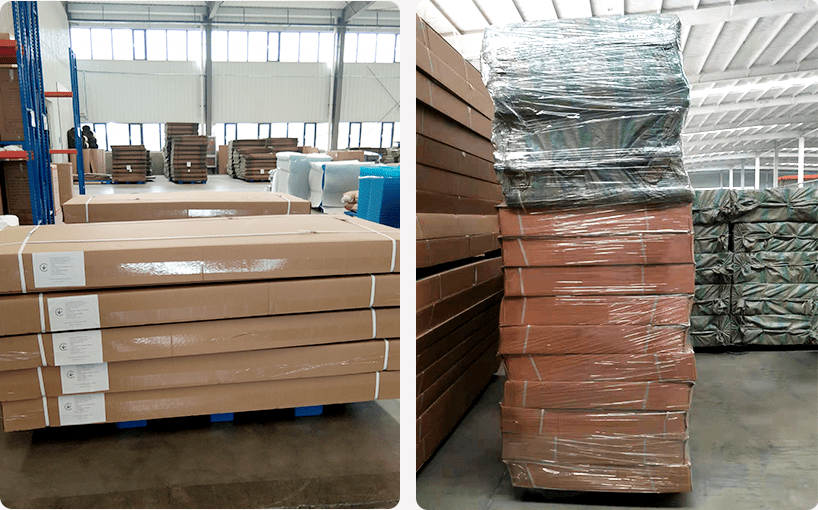 Leave Your Message