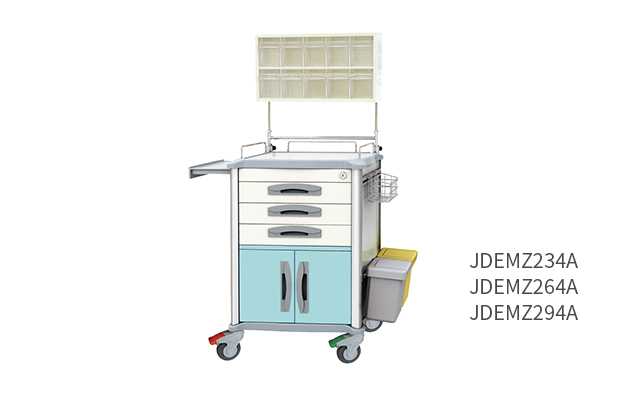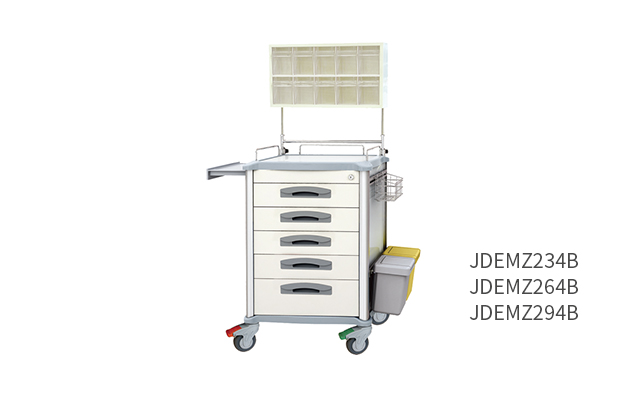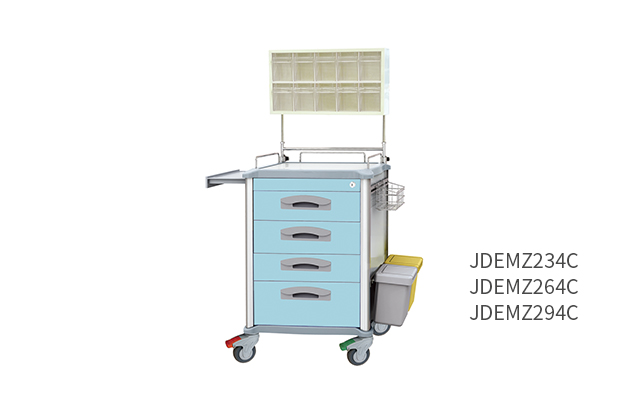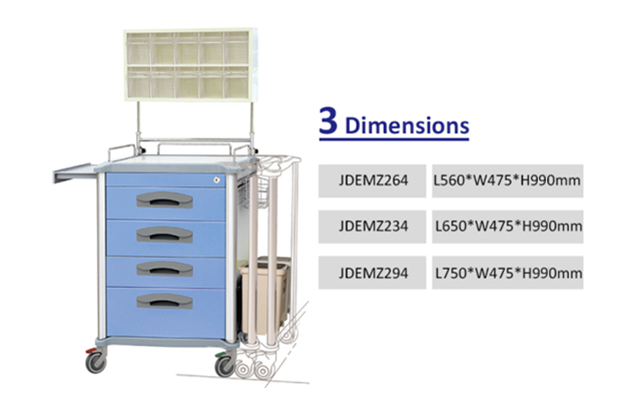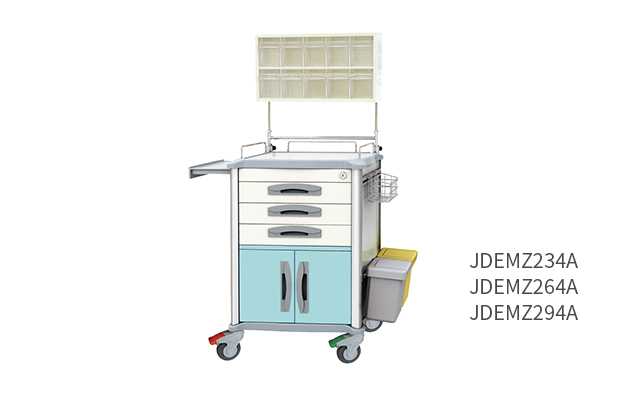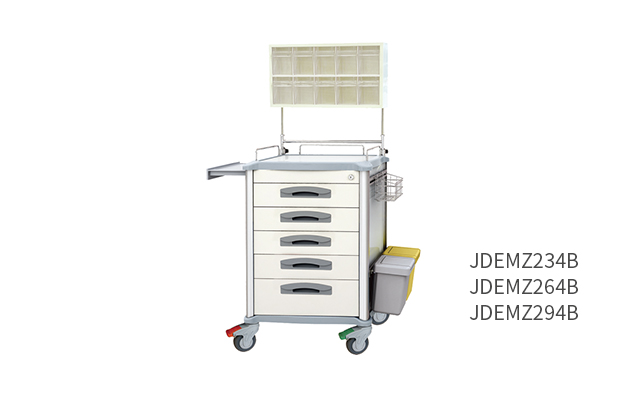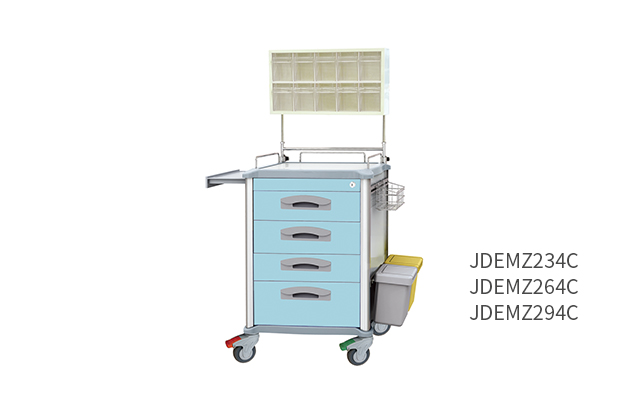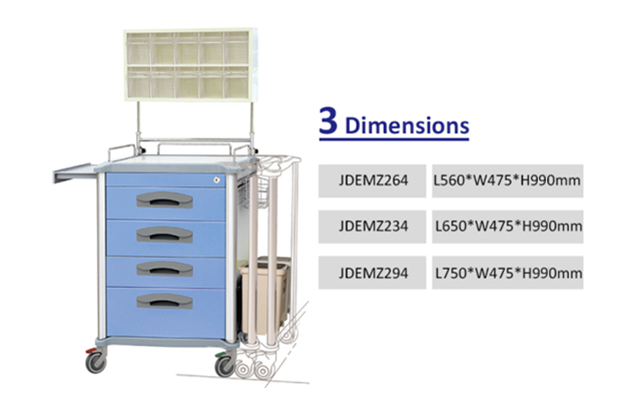 Anesthesia Trolley
Series Name: N6 Series
Product Name: Anesthesia Trolley
Model Number:
JDEMZ234A/B/C
JDEMZ264A/B/C
JDEMZ294A/B/C
Dimension:
L650*W475*H977mm
L560*W475*H990mm
L750*W475*H977mm
Material: Aluminum alloy, ABS, Stainless steel
Color: Optional
Certification: CE FDA ISO9001 ISO13485
Trolley Material
A. Materials:
1.Surface: ABS molded table mounting 304 stainless steel plate, features abrasion resistance and corrosion resistance; three-sided 304 stainless steel fence to avoid any falling of materials.
2.Pillar: Aluminum alloy pillar with electrophoresis coating.
3.Board: High-quality aluminum composite panel for side board and back board.
4.Drawer: All drawers are detachable design, easy cleaning and replace.Zinc coated steel drawer.
5.Drawer handle: ABS
B.Spaces: Larger and classified storage with PC dividers.
C.Castor: Noise-free caster with brake, of which diameter is 100mm.
D.Round bumper: on the bottom of trolley body.
E.Loading: Drawer loading: 25KG; Overall loading: 100KG.
F.Standard Accessories: 1. Anesthetic Medicine Box; 2. Anesthetic Medicine Box Bracket;3. Extension Table; 4. Waste Bin; 5. PC Transparent Divider; 6. 304SS Wire Basket; 7. Caster With Directional and Brake; 8. Non-slip Mat; 9. Soft Closing Drawer; 10. Central Lock.
Trolley Advantage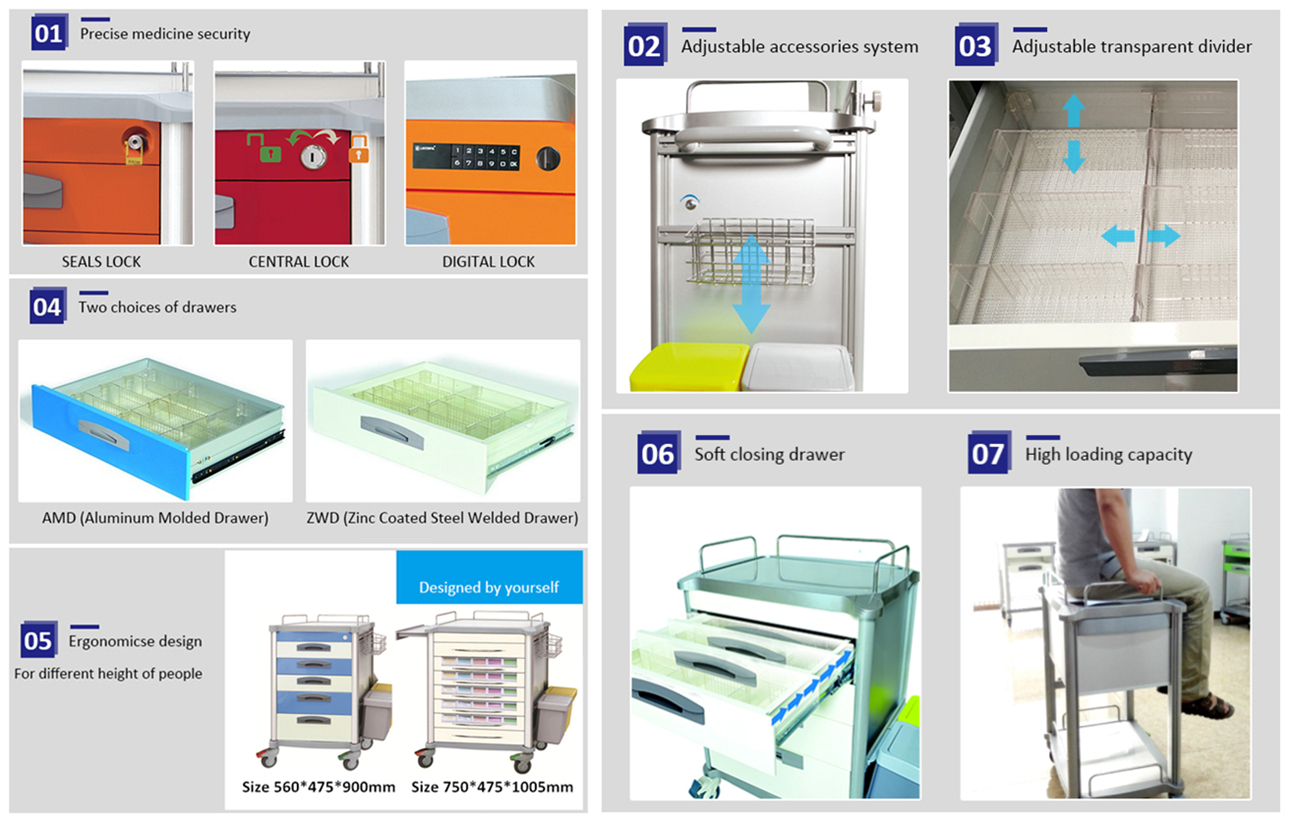 Reference Photo
Leave Your Message