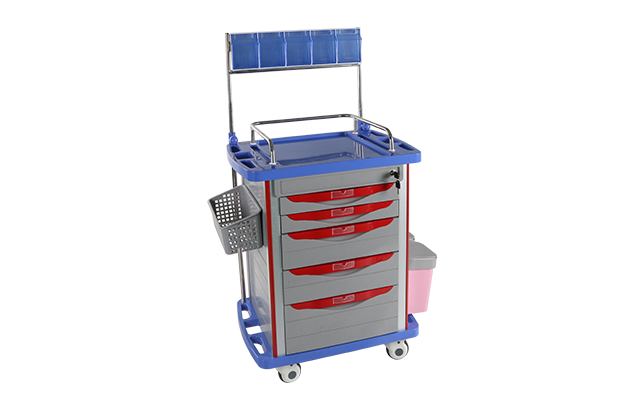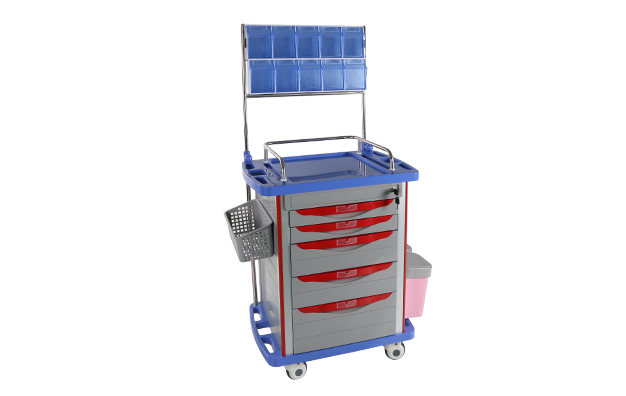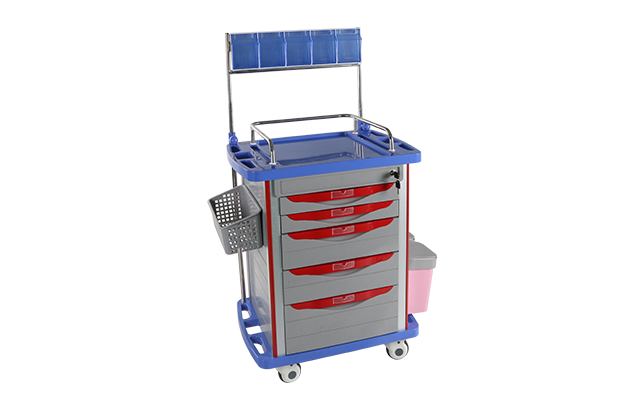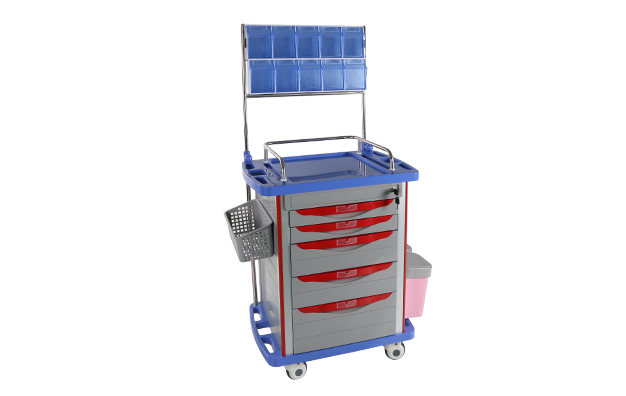 Product Material
1. Mainly made of ABS plastic, aluminum and cold rolled steel; 
2. ABS top board, easy to clean;
3. Four aluminum alloy columns.
Product Features
1. Total with five drawers, two small, two medium and one big, each inner with partitions can be organized freely into different size units;
2. 4pcs noisy-free castors, 2 with brake.
Product Accessories
1. Top: Double row anesthesia rack, Stainless steel guardrail;
2. Left side: 1 storage blue;
3. Right: 2 pink dirt buckets.
Leave Your Message