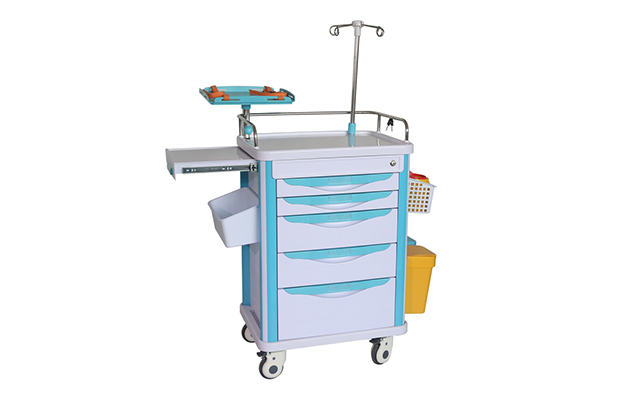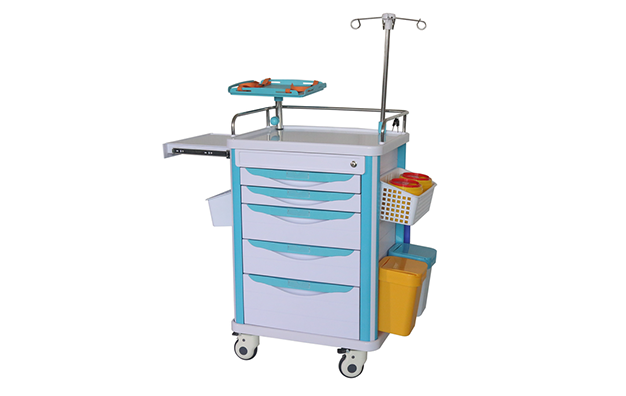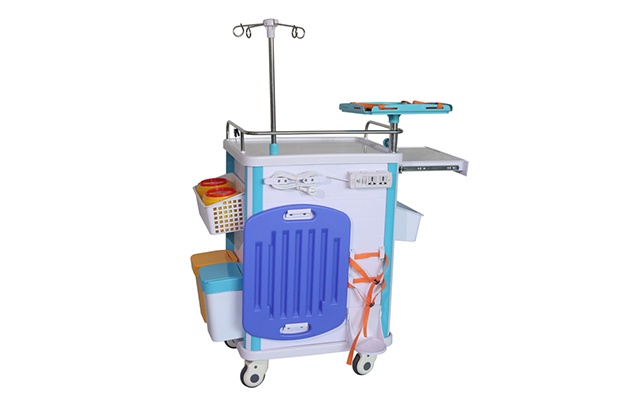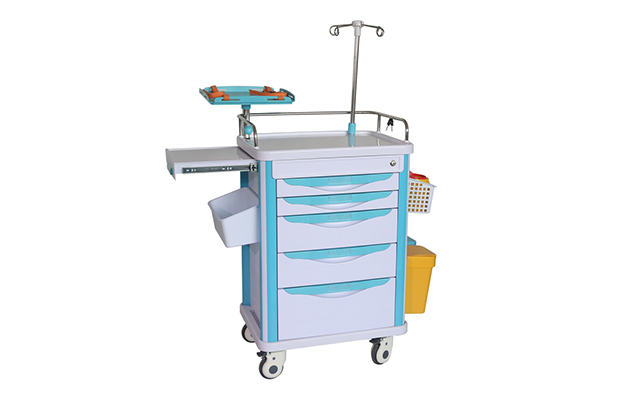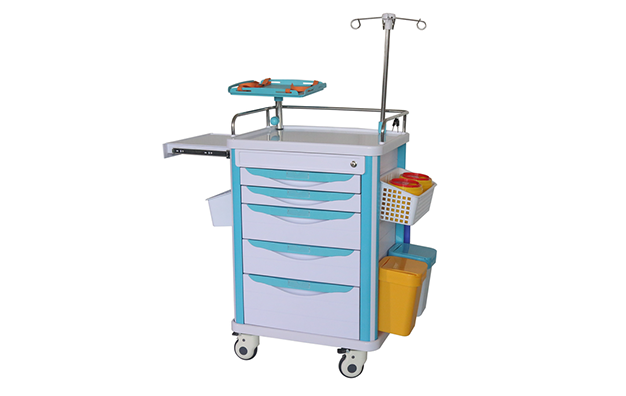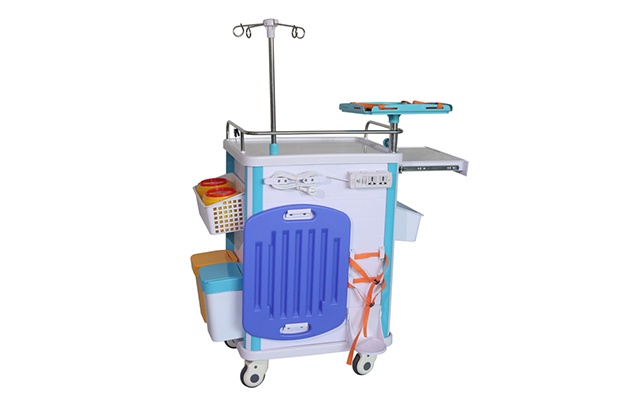 Product Material
1. Mainly made of plastic, aluminum and steel; 
2. ABS top board, easy to clean;
3. Four columns.
Product Features
1. Integral ABS surface, special concave top design covered with transparent plastic.
2. Four aluminum columns.
3. Total with five drawers; two small, two medium and one big, each inner with partitions can be organized freely into different size units.
Product Accessories
Sliding side shelf, Dust basket, needle disposable holder (optional), IV pole, defibrillator shelf, C.P.R. board (optional), Oxygen tank holder, power outlet$hooks, file holder, centralized lock, stainless steel guard rail, luxurious whisht casters etc.
Leave Your Message