Essential Information
Product Name
SURI ICU Bed B (Weighing Scale and Lateral Tilt)
Model Number
JDCJH381B
Dimensions
L2277xW1099xH460-800±10mm
Material
Cold Rolled Steel, HDPE
Product Display
Product Detail Display
Product Material
1. Bed platform, structure and leg are all made of premium cold rolled steel with electrostatic powder coating.
2. The Bed platform consist of four foldable sections, stamping frame.
3. Detachable HDPE bed headboard and footboard, four corner bumper is for bed protective.
4. Four-section HDPE side rails operated by gas spring.
5. Four corner bumpers are for bed protective.
6. The third side rails is made of premium quality cold rolled steel with electrostatic powder coating, which is rotated and lockable (Optional).
Product Parameters
Product Name
SURI ICU Bed B (Weighing+Lateral Tilt)
Material
Cold Rolled Steel, HDPE
Brand
JDMED
Model
JDCJH381B
Dimensions
L2277xW1099xH460-800±10mm
Bed Platform
1980x880mm
Backrest
0-70°±5°
Legrest
0-40°±5
Height Adjustment
460-800±10mm
Trendelenburg and
Revers Trendelenburg
0-12°±3°
Lateral Lilt
0-30 °
Brakes System
Central Brake
Sticker Color
Royal Blue
Motors
5 Motors
Control Panel
Nurse Control / Remote Control
Product Feature
1. Backrest 0-70°±5°, Leg rest 0-40°±5°, Height adjustment: 460-800±10mm, Trendelenburg and Revers Trendelenburg 0-12°±3°, Lateral tilt 0-30°,Auto-contour, Weighing scale, One-button backrest adjustment 30°, One-button reset to horizontal position, One-Button inspection Position, One-Button Sleeping Position, One-Button Mobilisation Position, One-Button Rescue Position.
2. Five motors, high quality and noise-free, there are built-in control buttons on the backrest side rails and LED screen nurse control on the bed footboardboard, with patient lock button, with remote control panel.
3. Multi-function digital weighing system. The digital display is built in on the control panel of bed footboardboard. The measuring weight of 0-180kg can be measured and the weighing accuracy is 0.1kg, which can be measured continuously and display the patient's weight in real time.
4. Manual dual side CPR on the backrest is to make the whole bed surface flatted.
5. Leaving alarm: the patient left or part of the body to leave the bed, bed will alarm in time.
6. Angle indicators are on the both side of backrest side rails.
7. Bed light under the bed can automatically detect light changes and provide warm light in the dark environment.
Optional accessories and function list
Product Application
Because of the excellent quality and service, our SURI ICU Bed are widely used in the hospital of different countries like the U.K, France, Germany, South Africa, Middle East, Chile, Japan,  Australia, Korea, etc.
Reference Photos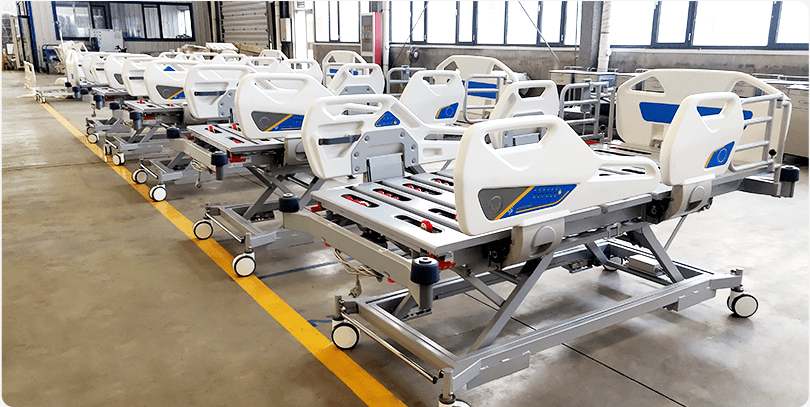 Packaging&shipping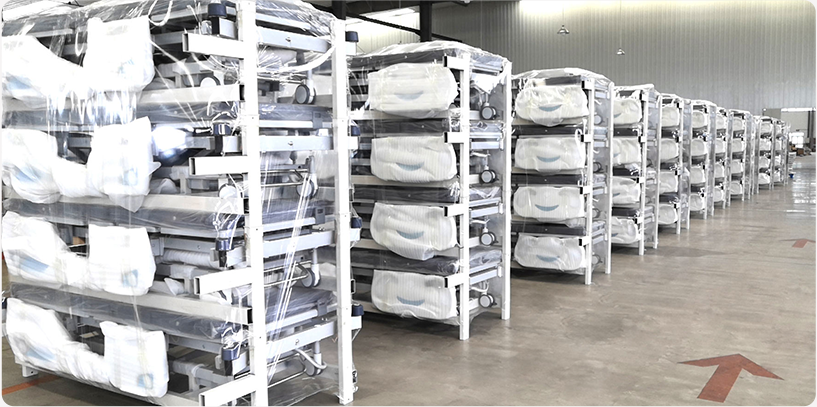 Leave Your Message